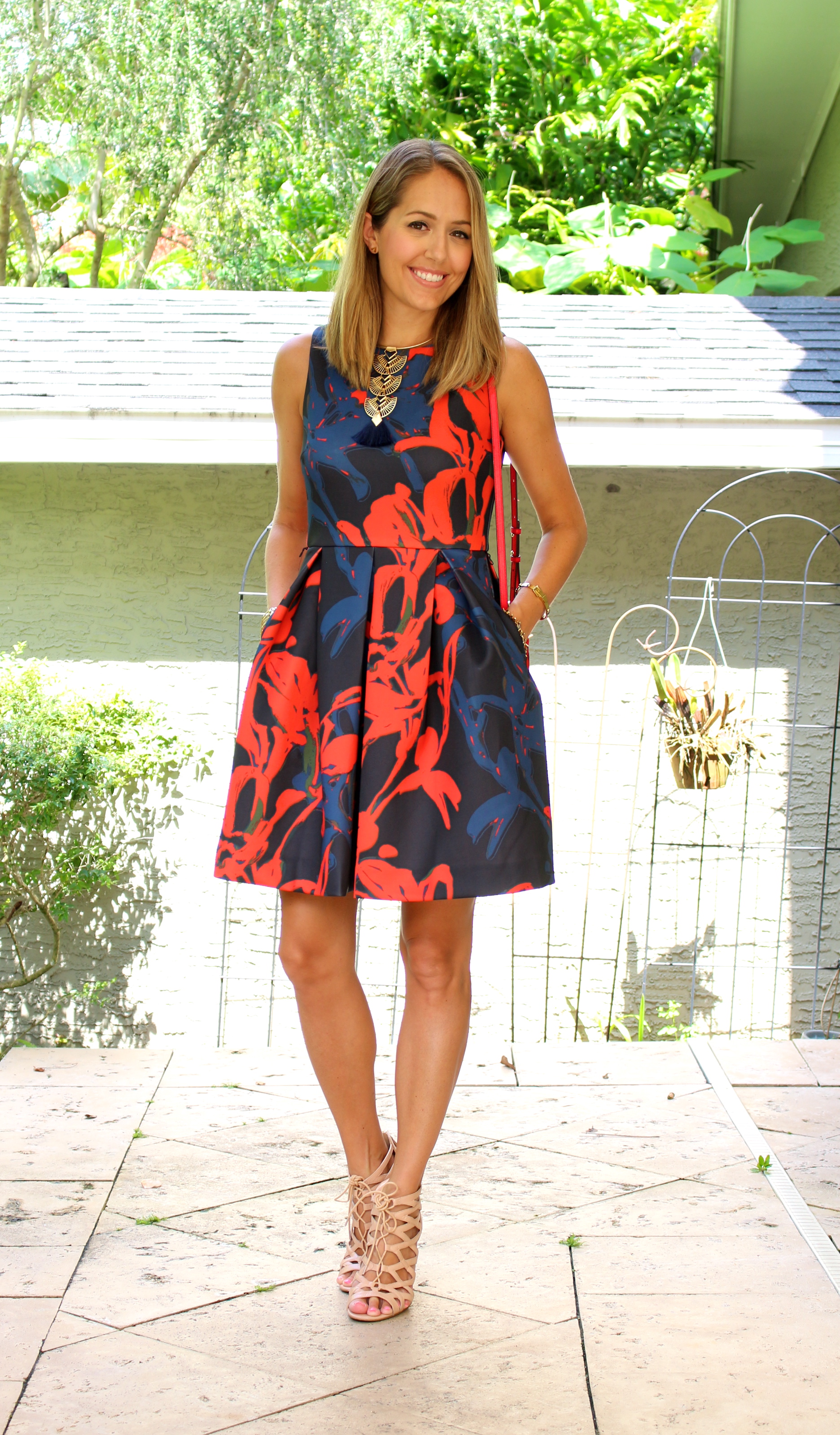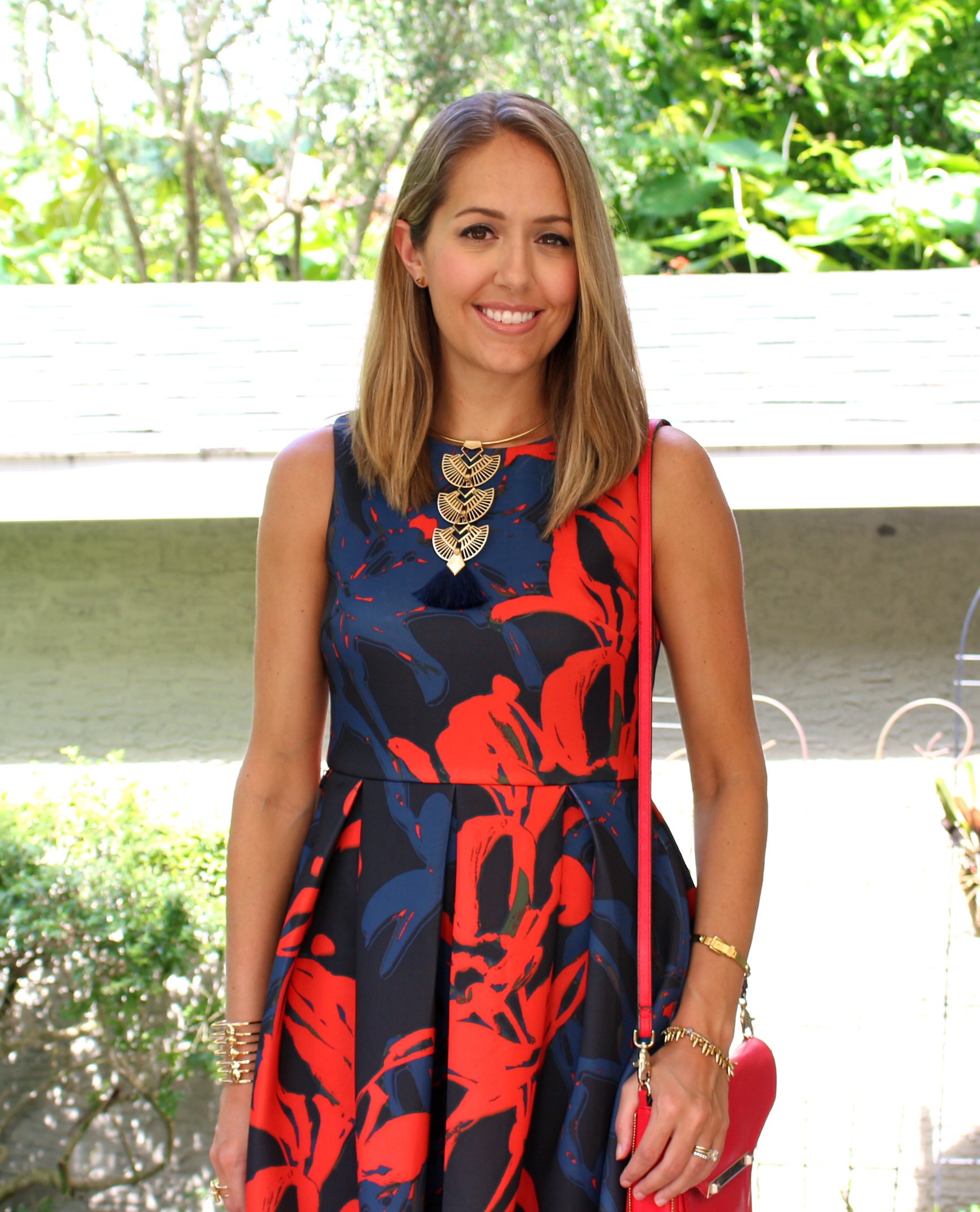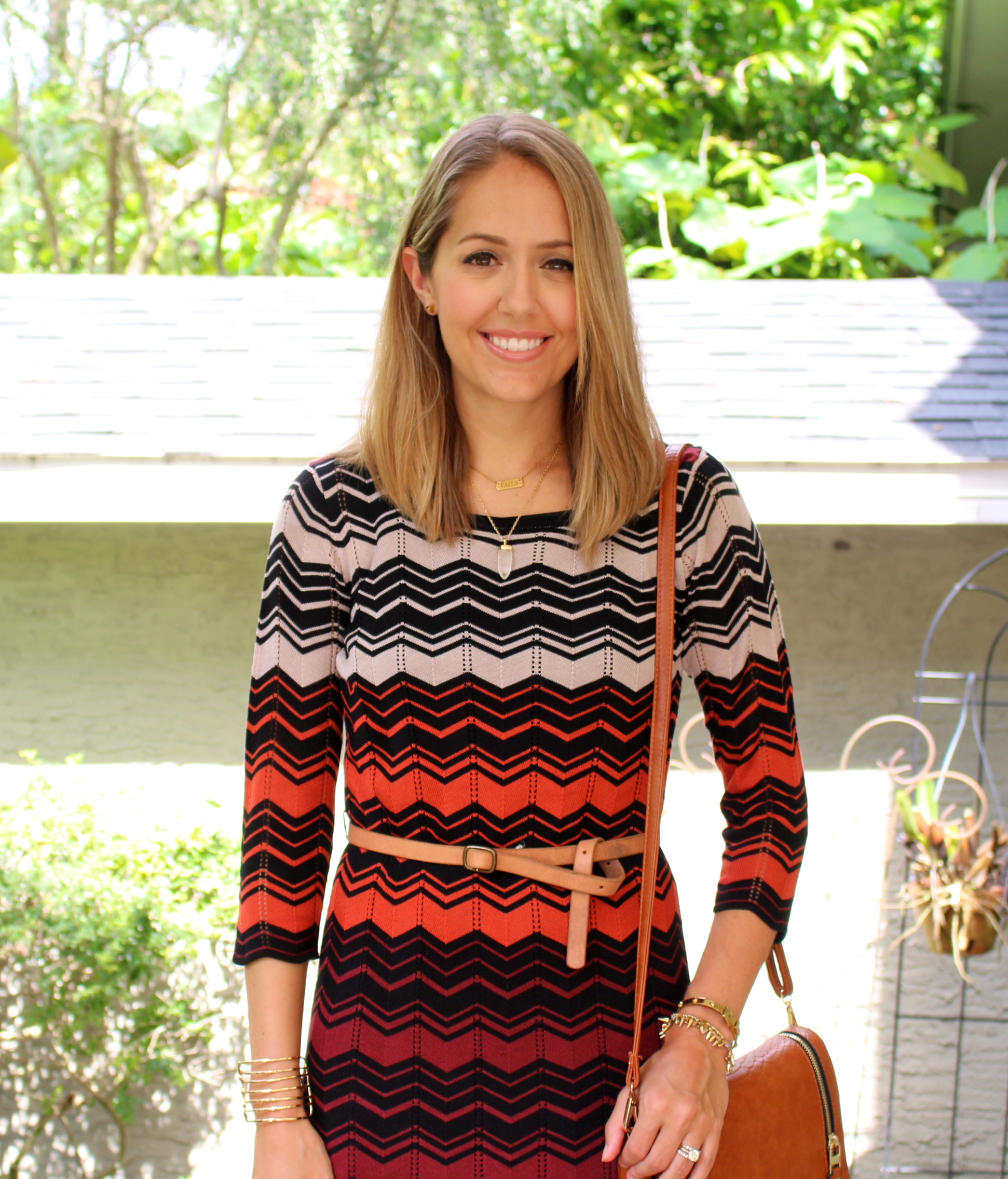 Who remembers shopping at dressbarn? I certainly do! As a kid I used to tag along with my mom and aunt when they shopped there. This year they are getting a huge makeover: introducing… the DRESSBAR at dressbarn! It's still the value-friendly dresses that you love – everything is between $40-80, and ranges in sizes 4-24. But what's new are the fresh, modern designs and designer collaborations with Carmen Marc Valvo, Heidi Weisel and Adrianna Papell. (Plus a cheeky campaign with "barn" animals, at the bottom of this post!)
Here in Orlando, I'm helping kick off the newest DRESSBAR store design at the Orlando Vineland Premium Outlets on Thursday, October 22nd from 6-8pm. Carmen Marc Valvo will be there – I am so excited to meet him and get a picture! You are welcome to come and bring whoever you'd like. There will be music, refreshments, and a free monogrammed tote. The invitation is below, please share with your friends!
To kick off the in-store event excitement, I tried on a few dresses, so I could get a feel for the new designs, and pick one to wear to the event! In the photos above you'll see five dresses from the new collection that I tried on, including one of Carmen Marc Valvo's designs (the black dress, #2). I like all of them for different reasons, but 1, 2 and 4 are my favorites. Which one do you think I should wear to the event? Vote in the comments section – and I hope to see you there!
Today's post is brought to you by dressbarn. All images, editorial decisions, and opinions are solely my own.